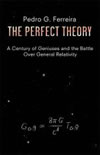 The Perfect Theory
A Century of Geniuses and the Battle over General Relativity
Pedro G. Ferreira
Non-Fiction (Popular Science)
An engaging popular history of Einstein's General Theory of Relativity, taking in the sheer magnificence of its discovery, as well as the infighting that the theory sparked across a century.
Albert Einstein's General Theory of Relativity is possibly the most perfect intellectual achievement in modern physics. Anything that involves gravity, the force that powers everything on the largest, hottest or densest of scales, can be explained by it.
Read more...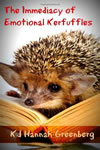 The Immediacy Of Emotional Kerfuffles
by KJ Hannah Greenberg
One of the 80 stories in this collection originally appeared in AntipodeanSF: "Deli Slice," 2009.
Pushcart Prize nominee, National Endowment for the Humanities awardee, and designated Keeper of the Hibernaculum of Imaginary Hedgehogs KJ Hannah Greenberg presents The Immediacy of Emotional Kerfuffles, a spellbinding collection of eighty speculative flash fiction and short fiction offerings.
Read more...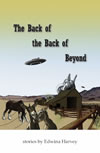 The Back of the Back of Beyond
Come and join the Party!
By Edwina Harvey
Available from Peggy Bright Books
And Amazon (Kindle Edition)
Through her short stories "No Pets Allowed", "Get Me to The Worldcon on Time", "My Sweet 286" and "Party", Edwina Harvey introduced her readers to a world where flatmates discover the difficulties of raising young dragons in small suburban apartments, where "flying" to a science fiction convention takes on a whole new meaning, and where "the next door neighbours" on an Australian rural backblock are out of this world, but the parties are legendary.
Read more...