By Laurie Bell

They called it Serum 66. I overheard many of the discussions, arguments, and justifications, and I dunno what it was but figured it was pretty important given how testy everyone got about it.
My trolley rattled forward. Its simple electronic brain knew only two commands. Go and Stop. The right rear wheel squeaked as it travelled forward.
My mop made a familiar splat and echo in the hall as it hit the bucket. I squeezed the handle to wring out excess water and almost popped the blister on my palm.
Cursing softly, I checked over my shoulder, but there was no one around to hear and report me. No one worked at this hour. A thump from the lab at the end of the corridor had my heart springing into my throat. I choked it down. Crud. Now I'd have to skip that one and return before I could go home. It would add minutes to my job that were better spent drinking beer. These days it took three cans where it once took only two to calm the jitters in my chest and the shake in my hands. Wrapped as they were around the mop handle you couldn't see it, but it was there, it was always there.
I tried to block them out, but thinking about the tremble brought images to my mind: flying dirt, drying mud beneath my fingernails, red painting the land around me. And sounds: screaming, shouting, the whistle of mortar fire, the rumble and shake of the ground at each step of the giant troop carrier. My ears filled with explosions, the bang hiss and pop-pop of the weapon in my hand. Somehow, I always heard shells land in the mud nearby, though that was impossible given the noise around me.
I moaned. No, no not again.
Then, instead of hoarse voices screaming in pain, I was surrounded by silence. Blinking, I realised my hands were pressed to the damp laminate floor; the mop handle on the ground beside my knee. Heart pounding and swallowing back bile, I wiped sweat from my eyes and smelt not blood but the rubber coating my fingers. Gloves. Eucalyptus and tea-tree oil, and the bleach that burned the hair out of my nose. Work. I was at work.
I took up the mop handle with still-trembling hands and climbed back to my feet. A voice in the lab ahead. That was what I'd heard. A voice. I waved the trolley forward and did my best to block out the squeak of the wheel.
"Not ready, Jerimiah."
"Qing, we cannot delay the final testing. Jefferson is demanding results."
The argument grew louder. I shook my head. No sensible, intelligent work was carried out at this late hour. They should return in the morning when they were rested and caffeinated. I pressed my wet mop into the corners of the skirting board and floor close to the lab door.
"No, Jerimiah. Stop!" The woman's voice shrieked. A hissing grew louder and then a pop-bang split the air and brought my memories to the surface again. Oh god, no! This time the reality of the sounds kept me focused. Green smoke billowed from the door as it slid open. I ran in. A woman in a white coat lay on the floor. Red liquid created a halo around her head. Her accusatory eyes stared at me. Why weren't you faster, why didn't you save me? I coughed, choking on acrid smoke and kept searching. The man, also in a white coat, crouched by the door. I wrapped a hand around his back and pulled him to his feet. Together, we stumbled through the smoke back out into the corridor.
"Qing?" the man mumbled.
I shook my head, eyes streaming tears, and dragged him down the corridor. My left forearm arm stung like I'd caught fire. I let the man go, slapped a glove against my burning arm and looked down. My skin was clear. The burning grew, taking over my whole arm. "The hell?"
Beside me, Jerimiah gasped. He began flapping at his own exposed skin. As I watched, his neck bruised. The purple colour grew darker and spread quickly over his face. I ripped off my gloves, crying out in pain as my nails grew sharp, tearing my skin open. Purple covered my hands, coarse black hair sprouted through my skin.
The burning continued. I screamed, wanting to rip the clothes from my body. I could smell cooking flesh. A scream burst from my throat, animalistic and feral I fell to all fours and ran — I wouldn't be caught here when they came for the scientist. My gait grew faster. I found fresh air through shattered glass, the stings from the cuts in my skin disappearing as quickly as they'd appeared. My breathing grew rapid but did not put pressure on my chest. The ground flew by my clawed feet — nothing but flight in my head.
I looked up at the sky and bellowed. Behind me; an answering cry. I would not go back.
The air smelt crisp.
I found freedom in the ground beneath my pounding feet, the air in my lungs, and silence in my head. They called it Serum 66.

About The Author
Laurie Bell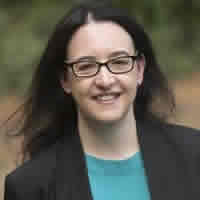 Laurie Bell lives in Melbourne, Australia. She was that girl you found with her nose always buried in a book. She has been writing ever since she was a little girl and first picked up a pen. From books to short stories, radio plays to snippets of ideas and reading them aloud to anyone who will listen.
She is the author of The Butterfly Stone (available now).
You can read more of her work on her blog Look for her on Facebook <www.facebook.com/WriterLaurieBell/> or Twitter: <@LaurienotLori>