By Brianna Bullen

The eucalypts closed around the sun like muscles around a bright surveillance eye. Emerging from the grove, his jacket snared as if the forest would keep him in its grasp. 23.9.2098#279 let it go, for it was not his to lose. Indeed, if the environment desired it, he was happy to part with it. In exchange, he sought other night cover, and found a piece of tarp offered up by the trees further along the beachline.
Permanence was ownership; transience was ethical. Damp shade confronted sand-dry exposure with a step, resulting in sweat. He emerged from the treeline. Fifty or so people stood gathered yet separate on the beach, walking with strictly maintained bodily distance.
A pile of thrown sticks were huddled on the beach, gnarled and sun-bleached, looking like stacked bones. The body of the cleaner, 23.9.2081#792, lay atop the pyre. The man's brittle bones shrank from responsibility, his waxen face was sealed with an expression of close-eyed embarrassment at being the centre of attention. His pale body was as naked and dried out as a landed fish. It had been stripped of clothing for redistribution, with three personal items strewn nearby as sea offerings. His forearm sported a square of missing skin, a red birthmark-like spread.
Few of the milling survivors knew about the cleaner; they thought the fixed-up coverings, ready-made sleeping sites, and occasional bowls of food left beside those sleeping to be gifts from the land.
Those who had spotted the strange man hunting or foraging, however, knew more. The inequality of exchange was an affront to their valued independence, but because he did not indicate reciprocity, he went unchallenged.
Secretly, 23.9.2098#279 was rather envious of the cleaner's selflessness, while simultaneously holding an affinity with him. They shared a birthday, and a similar last name-number. He'd seen the identification tattooed on the man's forearm once when the cleaner had sneakily tried to deposit a bowl of raspberries beside his sleeping head.
Earth stragglers universally shared a number system for naming and district-issued necessities — water containers, knives — but retained only three other personal items. Ownership, the root of the selfishness, had destroyed the world — nevertheless people lost meaning without anchors, object-memories to define themselves.
Many survivors, those that knew of his existence, realised the cleaner had passed when holes remained unpatched in their tents. They now emerged from those decaying dwellings — hearing ghostly moans and cries from the beach — yet most remained in the forest.
Meanwhile, ahead of 23.9.2098#279, those here on the sand shuffled around, not touching, not talking, trying to resurrect old funeral rites. They did this upon finding any body, but never seemed to make it work. None had the words necessary for commiseration. Language was a foreign code; compassion a fugue state. They grunted and sobbed like fairytale beasts, emotion expressed unmediated yet stilted.

23.9.2098#279 knew the danger. He stood unprotected by the trees' engineered filters, the beach air thick with toxins, memories of disaster echoing in radiation and intense heat.
A willy-wagtail skittered along the forest path behind him, but quickly arched back around, turning back from the sand, little white brows like frown lines.
The man advanced. This was the first time 23.9.2098#279 had seen sky in months; human beings from the past orbited through it in data code, invisible, but he swore he could see them lit up by the rays of the sun, like dust particles in binary.

An old man stepped within three feet of him, and he hissed at the intrusion. The man, myopic, hobbled away in fear, dropping an item in the sand. 23.9.2098#279, prayed that sand would blow over the photograph so he could not be accused of thievery and over-consumption. He felt sorry that the man had lost one of his legally permitted personal items, but chasing him would only result in drawing attention to himself. Taking people's time was a shameful offense.
The family photo flipped up at the corner in the breeze, showing a woman folding over herself to hug two children. He stepped closer, hoping nobody would be alert to the action. It must have been a photo taken just before the Singularity. There were no family units now. You couldn't own a person; marriage was tantamount to interpersonal slavery. As soon as you aged into double digits, you were left to find your own resources, retaining nothing but a photograph of your guiding mother.
23.9.2098#279 patted his front shirt pocket, angling himself back in the direction of his jacket hoping he had not left the image in its pocket. Thankfully, his mother still rested by his heart. He took her out, as he did on rare occasions when he forgot what her face looked like. He had taken the distant shot. She was a woman who liked to be viewed from far away because she thought it made her enigmatic, but her gaze looked more baffled than oracular, framed by beige hair hacked short by her standard-issue knife.
Memory of speech echoed, a foreign language. Sometimes, when 23.9.2098#279 was by himself, he would grunt out sounds approaching syllables. He wondered if others did the same.
Smoke and the stench of roasting flesh scurried across sand. The cleaner's pyre struggled to rival the heat of the sun. It slowly consumed the body, not quite built up with enough kindling to burn hard. Nobody knew what to do about that, so they let it gently char the man, flickering up his flesh until entirely consumed.
Everything returned to ash.

About The Author
Brianna Bullen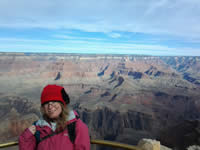 Brianna Bullen is a Deakin University PhD candidate writing a creative thesis on memory in science fiction. She has had work published in journals like LiNQ, Aurealis, Verandah, Voiceworks, and Buzzcuts. She won the 2017 Apollo Bay short story competition and placed second in the 2017 Newcastle Short Story competition.​