By Theodore Irvin Silar

A. I'm done: wall, ceiling, floor, basement all painted in aluminum iron oxide, every window shielded with signal-blocking curtains. Except for the kitchen, as per instructions.
B. About time. You are behind schedule.
Instructions:
Exit front door tonight precisely 03:01. Proceed right, down Heather. Cross between 3 doors down (to avoid CCTV FOV behind you) and 1 door before corner @ Hillcrest (to avoid CCTV ahead of you).
Navigate 2 backyards. Keep low.
Cross Laurel, navigate 2 more backyards. Cross Hillcrest after the curve, at Linden. Be prepared for high wooden fence, thicket, sharp drop. Proceed downhill into farmhouse backyard. Be careful, silent, quick.
Start up a dog, or should anyone, repeat, anyone, see you —
1. Return to base;
2. Await further instructions.
A. Nobody home. I waited 42 minutes. Did I miss something?
B. Increased patrols. You were lucky.
Instructions:
Exit front door tonight precisely 03:46. Same route, same protocol. You will have 14 minutes.
A. What a nice old place. Never been in an old farmhouse before, all rustic and homey and folksy and stuff.
One thing. Why do I got to keep my kitchen curtains open? Those rows of Mcwindows staring down on me give me the creeps. Even if I am to be target practice, do I gotta play sitting duck?
B. Every good castle has a breach.
Instructions: Frequent kitchen. Raid refrigerator at night naked. Ostentatiously use cell phone for innocuous communications. Act normally.
N.B.: You are not to be "target practice." You will be told what you are to be when you are told.
A. Btw, raiding the refrigerator at night naked is not "acting normally." Especially with a laser sight dot on my back.
B. Nevertheless . . .
***
A. Shopping was especially creepy today. Should I not have gone naked? :-)
On a serious note, why must they carry Kalashnikovs in the Giant? Leather, lace, a million dollar pocketbook, and a Kalashnikov. I keep forgetting what I'm getting.
B. A fake family will accompany you next time so you can stock up without arousing suspicion. Fill your larder and then stay home. The less public exposure the better.
***
A. They watched me pick tomatoes today. The hair bristled on the back of my neck.
B. All Olde Ancient Oaks is starving. Interrogations, beatings, neighbors disappeared. A third are with us. None of the rest will rat. We know because our surveillance is better than theirs. They are getting arrogant. They think they have us cowed.
A. Emergency! Just realised my step ladder isn't tall enough for their wall.
B. You have a tree, rope. Be creative. D-day nears.
Instructions:
Exit front door Thursday 02:44, wearing long coat and backpack. Proceed to farmhouse. Continue across Spring Creek Road, wade creek, enter aspen swamp. All night, with luck, runners will be bringing packages downstream.
A. A rifle? Really? Worse, what's in the canister?
B. Instructions for D-day:
Expect signal Wednesday night. After dark, attach rope to tree. Be prepared to provide aid. Be vigilant. After all operatives have passed through, climb backyard wall, place incendiary canister against blind east side of your back-door neighbor's McMansion. Return home. Mount front roof with hose and rifle. Detonations will be simultaneous. Duck. Pick off escapees and hose down roof if necessary.
A. Incendiaries. Jesus Christ.
B. Blessent mon cœur d'une langueur monotone.
***
A. It was like a dream. Masked, pack-bearing ghosts appearing at a run in between the Olde Ancient Oaks ranch houses, swinging over the Newe Toll Brothers walls, pattering silently in amongst the McMansions. They didn't need my help. I had the scare of my life planting my canister, though. Heard a sound, twisted around, saw a white flash . . . it was my platinum-blonde next-door neighbor. Her husband disappeared last Christmas. I'm glad. The quisling. We waved as we hosed roofs and picked off escapees.
B. All honour and glory to you. Now get out. Reactionary forces converging.
A. The neighbour and I'll make a run for it. She's muscular, she fixes things, and she has a truck. All honour and glory to all of us. Happy 4th of July.

About The Author
Theodore Irvin Silar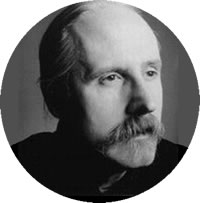 Among other pursuits, Theodore Irvin Silar has served variously in the capacities of bricklayer, auto worker, accountant, cab driver, teacher, historian, musician, composer, graphic artist, and writer. He holds a Ph.D. in English Literature from Lehigh University and leads an interesting intellectual life.
Amazon Author Page: <www.amazon.com/author/silar>
Goodreads Author Page: <www.goodreads.com/filosofe>
Website and blog:  <www.tedsilar.wordpress.com>
YouTube channel: <www.youtube.com/TedSilar>
Etsy shop: <www.etsy.com/people/pathematica>
CD Baby Music Store: <www.store.cdbaby.com/Artist/TedSilar>
On Spotify: The Ghastly Fops (group)
Ted Silar (solo music)
Theodore Irvin Silar (classical music)