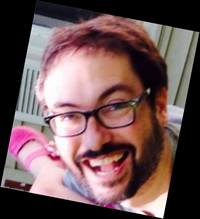 Matthew F. Amati was born in a small town in the USA, but was asked to leave shortly afterwards.
He has tried many careers including Chinese interpreter, farmhand, and adventurer, but now he performs simple humdrum tasks.
His fiction has appeared in Flash Fiction Online, Daily Science Fiction, Perihelion SF, Space Squid and elsewhere. You can find his diffidently updated blog at www.mattamati.com.