By Ilgin Yildiz

We are the only two beings on our planet. It's before speech and we draw on rocks to communicate.
When we're out of rocks, we redraw on the first one.
Eventually, all we're left with is a conundrum of a history, and I wish for a supernova.

About The Author
Ilgın Yıldız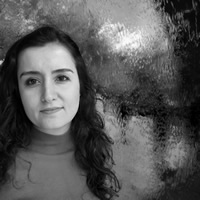 Ilgın Yıldız is a short story writer and book translator based in Melbourne, Australia. She has an MA in English Literature, and a Graduate Diploma in Writing and Literature. Her two short story collections have been published in Istanbul, Turkey. Her short stories have appeared in Verandah Journal and Swampwriting.